Choose the frame according to the face shape
Just like hairstyles and beards, frames should also be chosen according to your face shape. Of course, there is more than one frame for each face shape, and you can also prepare a few more pairs for yourself to match different styles. Try to avoid wearing spectacle frames that are too similar to the face shape, so as not to cause the lines of the face to be over-emphasized. Usually, the shape of the face is round, oval, square, rectangle, and heart-shaped. For example, if your face is square, you should choose glasses frames that are slightly wider than the shape of your face. This will make your face shape looks slightly slender. If the face is round, angular and square frames will help modify the lines of the face.
What Are Blue Light Glasses?
Blue light blocking glasses have specially crafted lenses that are said to block or filter out the blue light given off from digital screens. The lenses are often marked with a coating that protects your eyes from eye strain and can help reduce potential damage to your retina from prolonged exposure to blue light.
Why are designer brands in Japan popular?
Japan has long admired the spirit of design and craftsmanship. These designer eyewear brands are often hosted by single designers with strong personal styles. Different styles of glasses design language are highly consistent. Some of these designers have transitioned from fashion design to graphic design, others have been designing glasses all their lives, or even just picked up inspiration in the creative process and started a brand. There are many such designer brands, and the better brands often have very loyal and stable customer groups.
Why are eyeglass frames are so expensive?
Designers pay a lot of time cost and brainpower cost, as well as knowledge and creativity. Sunglasses from luxury brands often combine their iconic elements with high quality. They are delicate, durable, and recognizable. The comfort and durability of wearing, as well as the fine workmanship of the sunglasses themselves, reveal the texture and taste invisibly.
Are titanium glasses frames worth it?
The maintenance cost of prescription titanium glasses is low. Apart from the durable feature, they hold their shape. It doesn't break on the ground. Even if the lens breaks, the frame will not break. You just need to replace the lens, do not have to pay for a new one. In other words, you don't have to spend a lot of time taking care of them, and you can make sure they last for years. It doesn't make your allergies worse and lasts for years. If you've ever broken a glass frame, titanium might be the perfect material for you.
Kirkland Signature™ HD Digital Progressive Lenses
They use the latest lens manufacturing technology to provide high-definition vision at any distance. Giving you sharper vision in all conditions, all lenses have anti-reflection treatment, and they have superior scratch resistance and superior quality. The lenses help provide a greater reading area and less distortion than standard lenses. And they give each lens a cosmetically attractive appearance.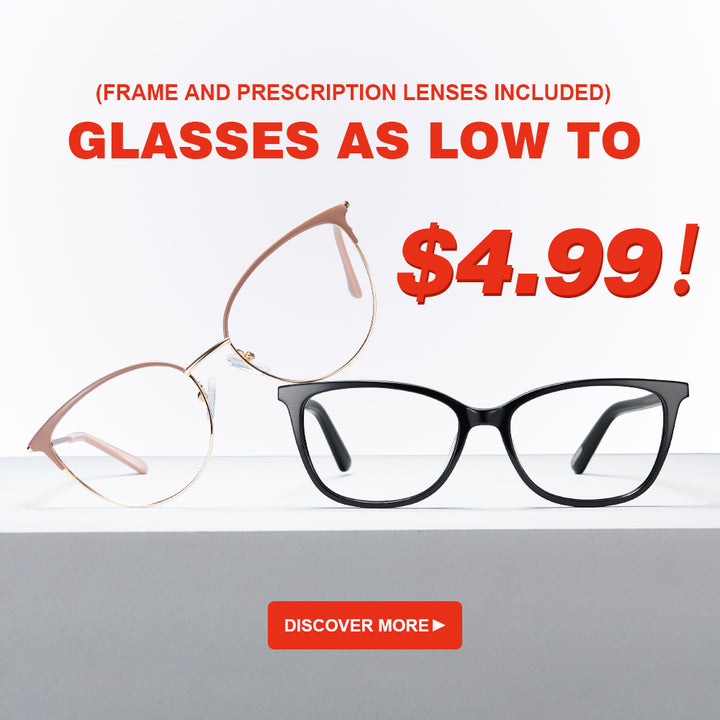 What is an aspheric lens?
Strictly speaking, any lens with a refractive surface that is not a sphere is an aspheric lens, including ordinary astigmatism lens, progressive multi-focal lens, Aspheric apical lens, etc. But customarily, our daily aspheric lens refers to the Aspheric apical lens. From the center of the lens to the periphery, the radius of curvature increases (the surface of the lens flattens out).