The Pros of Transitions Lenses
First, we will show you the advantages of the transition lenses.
Transition lenses or photochromic glasses are quite cost-effective. With the transition lenses, you don't have to buy two pairs of glasses: prescription glasses or normal glasses and you do not need to switch them frequently. So, they are also convenient and bring you great convenience.
Carrying two pairs of glasses means that you are much more likely to lose or misplace either of them. Having only one pair of glasses can limit the risk of losing glasses. In addition, transition glasses provide more protection than normal sunglasses. They can filter out a good deal of harmful UV rays from the sun so as to protect your eyes.
What's more, transition glasses come in a lot of different styles, shades, and tints suitable for anyone's taste, so it won't limit your fashion and make you look more fashionable.
Why are some glasses expensive and others cheap?
Lenses do not regulate vision, but some progressive lenses can help the ciliary muscles to adjust. The quality of the lens is mainly determined by the transmittance, the surface, the aspherical surface, the refractive index, the coating quality.
The higher the refractive index, the thinner the lens, and the more expensive the price, for some people with high degrees, the lenses also play an aesthetic role. Commonly used are green film, and some are purple film, gold film, etc. How much cheaper is a relative number, and there are many other factors to consider besides price.
How to choose browline frames?
From the perspective of aesthetics, the factors that need to be considered when choosing a suitable pair of spectacles frame include gender, age, occupation, and clothing. The most important aspect is to consider the fit of the face. When choosing glasses, the frame is best to be on the same level as your eyebrows. Therefore, the eyebrows of customers who choose browline frames should not be too thick, otherwise, they will form abrupt double eyebrows.
You can choose browline frames according to your degrees. The improved version of browline frames is divided into semi-rimless and full-rim, which is suitable for the needs of people of various degrees. People with higher degrees can choose ultra-thin lenses for a more beautiful appearance!
Nowadays, stainless steel frames that are as thin as paper have also joined the browline frames. It is light and comfortable to wear for a long time, which is very suitable for masculine men who often wear glasses and want to maintain a handsome taste.
Who is suitable to wear progressive lenses
Progressive multifocal glasses are suitable for people with presbyopia or visual fatigue, especially teachers, physicians, musicians, computer operators, etc. They not only need to see far and near objects, but also most of the time, need to see objects at intermediate distances such as blackboards, piano scores, and computer screens. A pair of scientifically customized progressive multifocal glasses can simultaneously meet the needs of distance use, near use, and various distances in between. Some special young myopia patients wearing progressive multifocal glasses can also be used to correct the refractive power and effectively relieve eye fatigue.
Silhouette Racing Collection 5502 BP 4540
With a metal frame and versatile blue, these Contour Racing series 5502 BP glasses will be your favorite glasses. The simple frame design ensures that these glasses are easy to repair. So you can wear it comfortably all day without enduring the endless squeezing and slipping of the substandard frame.
Where to Buy Long Distance Glasses?
To buy long distance glasses, you can go to the local optical store. Meanwhile, for your convenience, nowadays, you can buy long distance glasses online. Hence, Koalaeye Optical is strongly recommended which provides all kinds of eyeglasses, sunglasses, and frames. You can choose the best suitable one from here. You can also choose a pair of long distance glasses to correct your vision.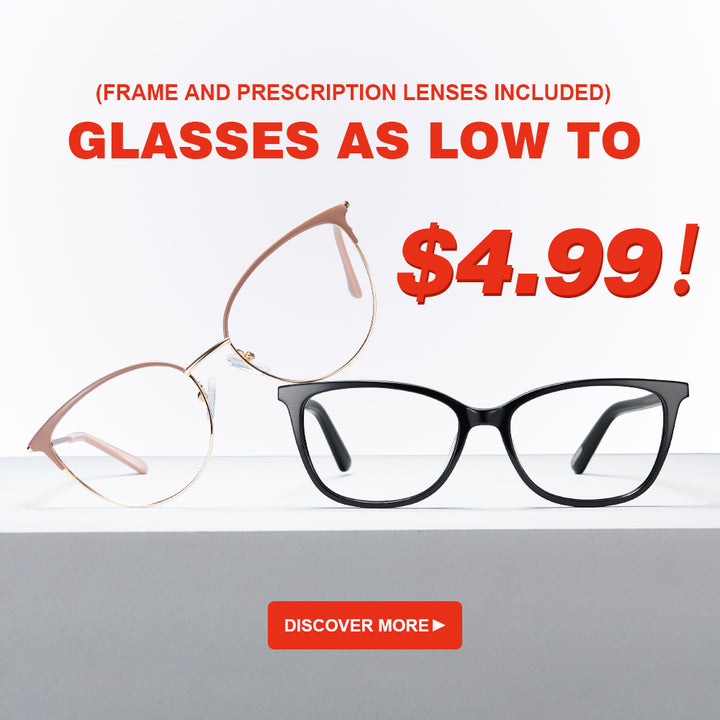 Are yellow lenses good for night driving?
Yellow lenses are very effective even in low light conditions. They enhance contrast while you're driving. In other words, they broaden your horizons and allow you to see more cars, people, and objects on the road. Especially when you're driving at high speeds on dark roads, this widened, enhanced view can help you see more clearly. The transparent driver's glasses effect is not good. Headlight glare can be understood as dazzling light. The lens should be looked for from the angle of the stain. But the color should not be too dark to ensure safe driving at night. It is better to polarize the light. It can greatly improve the anti-glare effect.