How to Choose Reading Glasses?
Choose big frames the first time. When choosing reading glasses, you can choose the big frames for the first time. You may need larger glasses frames or lenses to really get the sweet spot of where the prescription is.
And if you have never worn glasses for eye conditions such as nearsightedness, farsightedness or astigmatism, it is likely you will be able to see well with non-prescription reading glasses. So, you can buy these non-prescription reading glasses.
Can you buy a pair of rimless glasses with a high prescription?
Rimless glasses have many benefits. Rimless glasses are a popular choice for eyewear wearers in terms of performance, price, and styling. However, you may wonder if rimless glasses will fit your prescription. The answer is yes, you can get rimless glasses, even with a prescription.
When should I use blue light glasses?
Most of us spend a few hours a day in front of a screen. Because so many people work on a computer all day, many people wear blue glasses in the office. At the same time, many American high school and college students spend hours a day on their computers and could benefit from blue light glasses.
What color lenses are good for driving?
The optometrist reminded us that it is not advisable to choose pink, purple, light blue, and other colors with obvious decoration effects for driving sunglasses. These colored glasses basically cannot protect the eyes. In addition, they may change the color and cause chromatic aberration. Generally speaking, you should wear brown and gray glasses when driving. The brown lens can filter out a lot of blue light, which can effectively improve visual contrast and clarity. The gray lens can absorb any color spectrum in a balanced manner and will not produce obvious chromatic aberration after wearing.
Nowadays, the colors of lenses for sunglasses on the market are dazzling. Many people only consider whether they look good when choosing colors, and do not pay attention to the impact of lens colors on vision. When choosing sunglasses, we should not only pay attention to their decoration but also pay attention to their protective function for the eyes. We should avoid using blue lenses when driving because it will make us unable to distinguish the color of the traffic signal lights.
Who are TR90 glasses for?
Both plate glasses and TR90 frames have their own characteristics and benefits. The plate glasses deduce fashion and are easier to match clothes. It integrates the plate and the texture of the metal, which can better reflect the personality and style. TR90 frames have been widely used in many optical fields like sunglasses, 3D glasses, polarized glasses, radiation-resistant glasses, etc.TR90 frame is so popular in men and women because of its variability. TR90 frame can be perfectly combined with other metals. The neat lines and bright colors bring fresh and energetic outdoor energy to the dull city. The light texture, about half lighter than the plate frame, can reduce the burden on the bridge of the nose, ears, and facial skin, which is very suitable for teenagers who just wear glasses.
What Is Anti Reflective Coating?
Anti reflective coating, also known as AR, anti-glare, no-glare, or glare-free coating, can provide benefits to your vision. Anti reflective coating is added to lenses to reduce glare caused by light hitting the back of the lenses to improve your vision and make your eyeglasses more visually attractive.
Anti reflective coating will eliminate all reflections from the front and back surfaces of your lenses. Hence, more light is able to pass through your lenses which improves your vision. At the same time, fewer distractions are visible and the lenses are hardly noticeable, especially in the dark. So, is anti glare worth it? Most people agree that.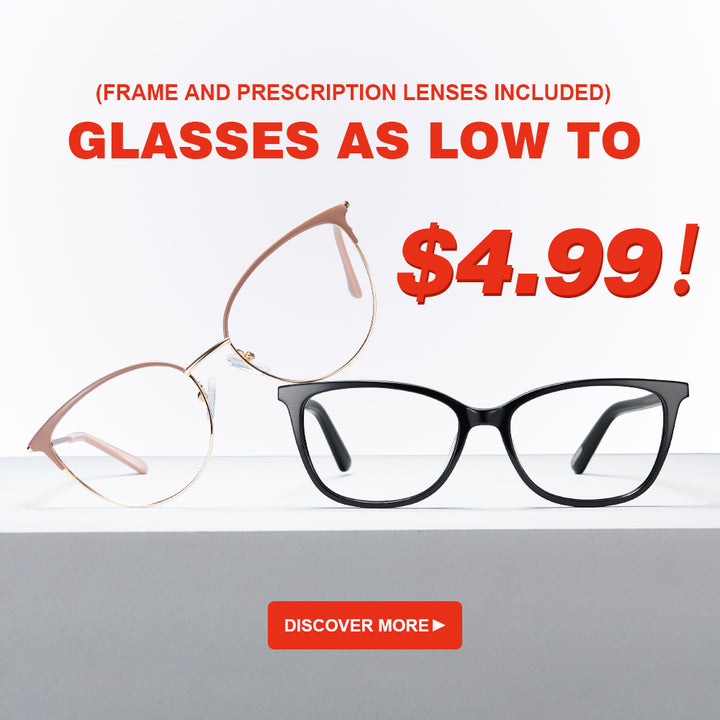 Considerate service
They attract a lot of customers through promotions and regular sales, but if they will come back after a purchase is reflected in the service. Now, in terms of service, many optical shops are still relatively homogeneous, which requires entrepreneurs to pay more attention to service details like the accuracy of optometry, the comfort of wearing.