In the previous article, we discussed "What is the meaning of the numbers on the left of Ray-Ban sunglasses?". In this article, let's talk about "How do I identify the originality of Ray-Ban sunglasses?".
Ray-Ban sunglasses, along with Harley-Davidson motorcycles and ZIPPO lighters, are a symbol of American culture. In the first half of the 20th century, you can find that many celebrities love to wear a pair of Ray-Ban sunglasses, and Gary Grant and Audrey Hepburn were his diehards. Now, the Ray-Ban brand is frequently exposed in the daily collocation of fashionistas. Different Ray-Ban sunglasses framed, such as Wayfarer-style white frame, red frame, black frame, tortoiseshell, etc., on the faces of Hollywood stars, matched with formal or casual wear, appeared on various occasions. Sienna Miller, the Olsen sisters, and Kirsten Dunst are the big fans of Ray-Ban.
Bausch & Lomb
As early as 1835, German-American John Bausch began to engage in the business of importing optical products from Europe in New York. Unexpectedly, not long after the operation, Bausch fell into a miserable situation of almost bankruptcy. Fortunately, his good friend Henry Lomb helped him to fund the company with his last only sixty dollars, and the company relied on it to survive. The company was officially named Bausch & Lomb after the combined surnames ofJohn Bausch and Henry Lomb. Since then, Bausch & Lomb's business has flourished, until it has developed into a well-known American company today.(https://www.koalaeye.com/)
First sunglasses for aviators
One day, a U.S. Air Force lieutenant visited Bausch & Lomb. This air force lieutenant was famous for flying a small plane across the Atlantic in 1923 and has considerable flying experience. During his flight practice, he deeply felt the trouble caused by strong sunlight. After returning to the base, he even had nausea, vomiting, headache, and dizziness. Therefore, he felt that the pilot really needed a pair of sunglasses that could absorb a lot of light. Bausch & Lomb began to develop sunglasses in accordance with the requirements of the Air Force lieutenant.
In 1930, successfully developed the world's first pair of sunglasses with green lenses that can protect the eyes of pilots. These sunglasses can not only prevent glare and ultraviolet rays but also maintain clear and good vision. They were very popular with American pilots and named 'Navigator' by the US Air Force.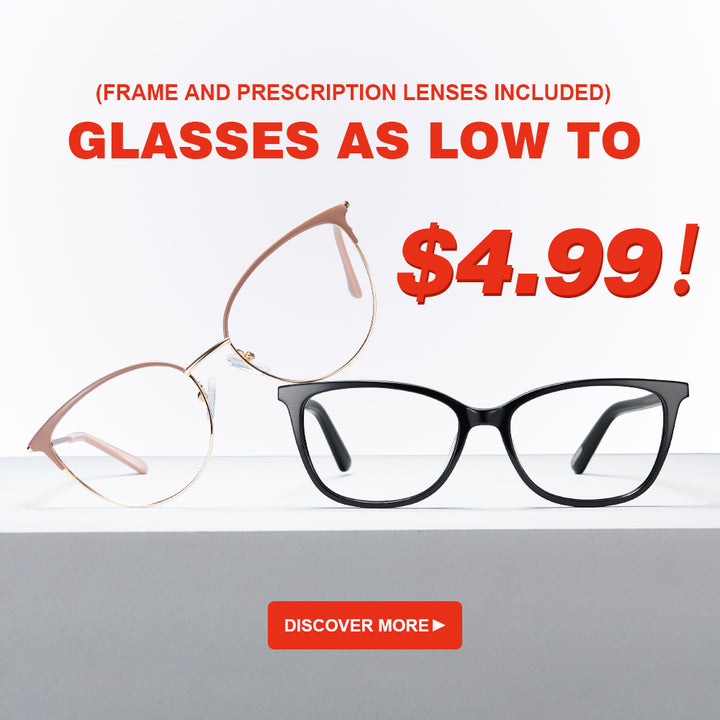 The birth of Ray-Ban
In 1937, the company officially launched this kind of glasses to the market and changed its name to 'Ray-Ban'. The American five-star general MacArthur was wearing Ray-Ban sunglasses. During World War II, Ray-Ban lenses were set by the government as the standard for sunglasses. This kind of sunglasses really brought a lot of convenience to the U.S. Air Force to perform combat missions. Some people even called Ray-Ban one of the heroes for the victory of the Allied Forces in World War II. At first, the newly invented glasses were just pilot goggles. Later, it was found that it can really absorb the most sunlight, emit the least heat, and maintain good visual clarity. It was tried in the military and the results were impressive and very satisfying. It was gradually promoted in the U.S. military. During World War II, American pilots wearing leather jackets often wore a pair of novel and unique sunglasses. They traveled in and out of many countries and regions around the world, leaving people with a heroic and unrestrained impression.
The popularity of Ray-Ban
With the passage of time, sunglasses have become more and more popular and gradually changed from fashion accessories to essential items in daily life.
In the 1950s, Ray-Ban introduced fashionable sunglasses with multicolor lenses and large frames to the market, as well as a series of women's sunglasses.
In the 1960s, Ray-Ban anti-crack lenses came out, and the design of its sunglasses was rough and stylish.
In the 1970s, Ray-Ban's color-changing sunglasses can provide the wearer with the clearest sense of vision under different light.
In the mid-1980s, Tom Cruise wore classic Ray-Ban aviator sunglasses in 'Top Gun', which was popular all over the world, setting off another wave of Ray-Ban sunglasses craze. Since then, in recognition of Ray Ban's outstanding contribution to fashion, the American Fashion Association awarded him a very meaningful design award.
The Advantage of Ray-Ban
Since the establishment of the brand, Ray-Ban has been the best-selling sunglasses brand in the world. Supporting this achievement is Ray-Ban's consistent high-quality and elegant design. Bausch & Lomb's continuous innovation of optical technology has made high-quality lenses become one of the biggest selling points of Ray-Ban sunglasses. Ray-Ban lenses are mainly made of glass, which has a strong shading effect. All lenses can block 0% of harmful ultraviolet rays and at the same time block and filter harmful rays such as infrared rays. The polarizing film technology used now reduces the damage of light to the eyes a lot. The design and manufacture of Ray-Ban frames are also excellent, which can make people wear comfortable under any circumstances.
Over the years, the types of Ray-Ban sunglasses have continued to increase, and three styles of traditional, modern, and future series have been formed. In addition, according to different consumers, Ray-Ban sunglasses are divided into three types, gentleman, lady, and sports. The gentleman type is stable and noble, the lady type is chic and elegant, and the sports type is full of sunshine and dynamic.
Timeless design, concise style, and high quality have undoubtedly become the important elements of Ray-Ban, which is still enduring after nearly 70 years.
Thank you for your time in reading our passage "How do I identify the originality of Ray-Ban sunglasses?". For more information about sunglasses and eyeglasses, please continue to follow KoalaEye Blog. Also, it is welcome to share and forward to Facebook and Twitter.