Benefits of Progressive Lenses
The lens looks like a single vision lens, with no dividing line between degrees. Not only is it beautiful in appearance, but more importantly, it protects the privacy of the wearer's age (for the wearer of reading glasses). There is no need to worry about showing the secret of the wearer's age by wearing the glasses. Because the degree is gradual, the replacement of the adjustment effect is increased step by step according to the shortening of the close distance. There is no adjustment fluctuation, which is not easy to cause visual fatigue. Clear vision can be achieved at all distances in the visual scope.
A Suitable Nose Pad
The Nose pad must fit the nose to the maximum extent possible. If they do not fit, the opticians have special pointed tools. It's best not to adjust the nose pad yourself. A lot of store staff are afraid to adjust the nose pad, just because it is difficult. The general store processing master will adjust the nose pad. The nose pad can be adjusted on the premise of the same rake angle.
Blue Light Blocking Glasses - Jonas Paul Harper Teen Glasses
If you're looking for blue-blocking glasses specifically designed for teenagers, there's a range of styles for teenage girls and teenage boys (as well as children). They have stylish squares and acetate frames. Including brown Tortoise-shell, purple Tortoise-shell, black, and blue striped. Each pair comes with shatterproof polycarbonate lenses. The spring hinge means increased durability. The nose pad is prolonged to help stay on the tiny bridge of the nose. They provide excellent products and customer service.
What is the best lens material?
The world's first resin lens was made of CR-39 material, and CR-39 is still the main optical lens material in Europe and the United States. After the end of World War II, people found that compared with glass, the main lens material at that time, the light transmittance of CR-39 is high, and it can block ultraviolet light. In addition, CR-39 can be dyed, not easy to fog, and has small dispersion (CR-39's Abbe number is 58) and other benefits.
What Are the Disadvantages of High-Index Lenses?
This section will show high index lenses disadvantages.
High index lenses are made from a chemical synthetic blend that's created through a special manufacturing process. So, high index lenses are expensive than regular lenses. In fact, the price may be more than double that of the traditional counterparts.
High index lenses can be more brittle than their traditional counterparts and may also be more prone to scrapes and scratches. This can impact their overall durability.
High index lenses are more reflective than regular lenses, which can make them less effective for brightly lit work environments, outdoor use and nighttime driving on busy highways.
High index lenses have greater potential for distortion, particularly in your peripheral vision because the high index lenses have a higher Abbe value than prescriptions made from standard plastic or glass.
Disadvantages of glasses
They can distort vision, especially at the edges of lenses if you have strong prescriptions or astigmatism. Some people have trouble adjusting to progressive lenses. These lenses fog up and splash in the rain. Due to the limitation of the frame itself and the effect of the prism effect in the peripheral part of the glasses, the wearer can see a relatively narrow field of vision.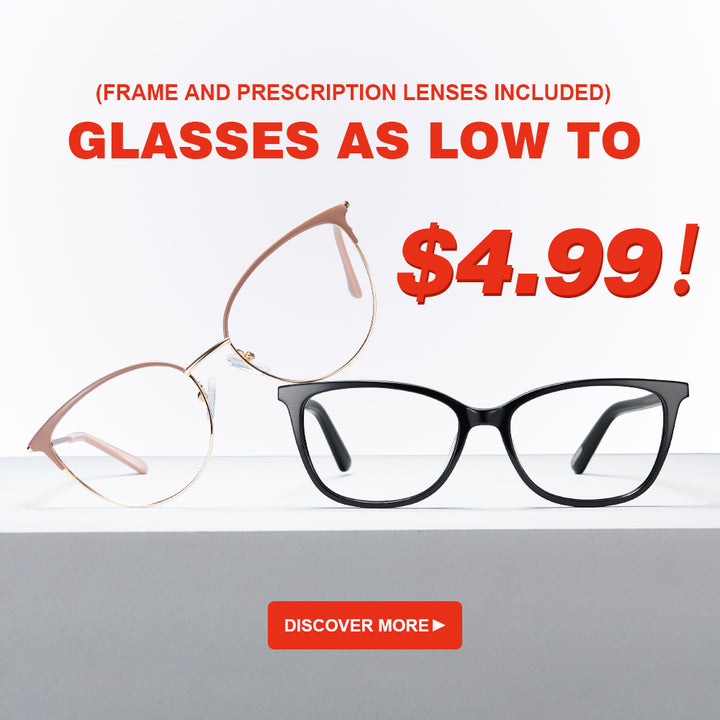 Best Titanium Eyeglasses Frames Brand - California Luxury Eyewear
Titanium glasses are made from high-quality materials. On top of that, they have become very common in the eyewear world. That's why high-end eyewear brands are making progressive titanium frames. This material is proper for rimless frames and half-frame models. Titanium could make full-frame glasses possible. There are more benefits. Titanium is very stylish and elegant. Titanium frames from premium brands look great in gold, silver, and black. Also, this category is very popular this year.
Barton Perreira, a Los Angeles-based eyewear brand, is followed by fans around the world. The uncompromising design, good craftsmanship, and casual luxury approach make it a pre-eminent American eyewear brand. It represents a casual California approach based on good craftsmanship that combines high-end materials with innovative design.