Many optometrists have problems adjusting their frames almost daily. In the eyes of the customer, it is simple to use tools, but in reality, the technology involved is pretty important. It is no exaggeration to say that a good pair of glasses and optometry, collocation is equally important. If the customer's optometry parameters are normal, and glasses collocation is accurate, but wearing is not comfortable. So the collocation of glasses is very key, and many problems can be solved by the collocation of glasses.
Your glasses are not symmetrical.
If one side of the frame looks higher than the other, you need to adjust the arm. If the right side is higher than the left, gently bend the left arm at the hinge or where the arm bends behind the ear. If the left side is higher than the right, gently bend the right arm at the hinge or where the arm bends behind the ear. Adjusting the frames a little at a time may damage your glasses. Place your arms in warm water to make them easier to adjust. Use only warm water from the tap. Don't use boiled water! Because it affects the coating on the lens. If one adjustment is not in place, it can be adjusted several times, and the above methods can be comprehensively used. If the adjustment is really bad, then you have to go to the optical shop to ask the staff to adjust.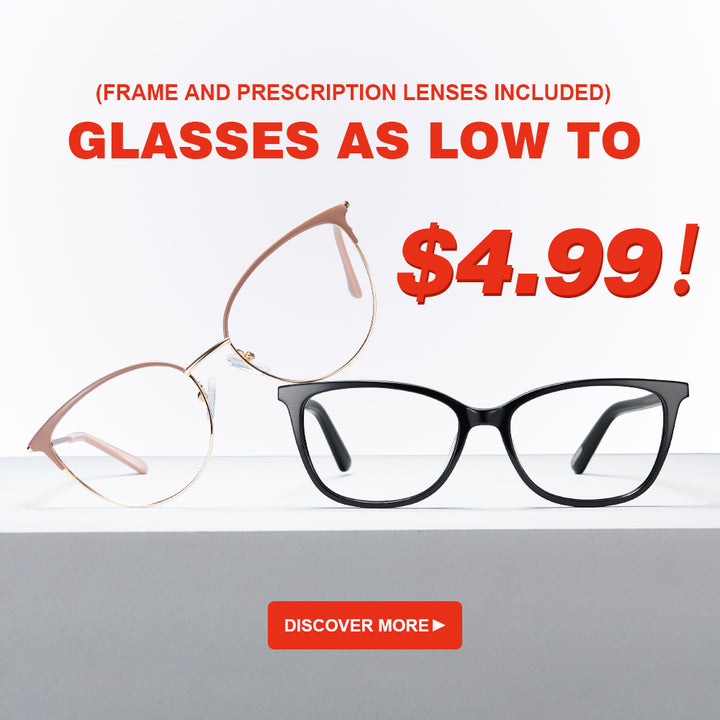 Adjust the nose pad
The height of the nose pad is adjusted by first holding the glasses with one hand and holding the nose pad with pliers with the other. Then the pliers are lifted up and the nose pad is moved down until the glasses are in the correct position on the face. The asymmetrical adjustment method is to first hold the frame of the eyeglasses with one hand, the other hand clamps the nasal plate with pliers. Then twist it in the direction of the correct tray position so that the surface of the tray is in contact with the two sides of the nose. Wrap one side of the lens of the glasses to be operated with a cloth first to prevent the screwdriver from slipping and scraping the lens during the operation. Don't scratch your glasses by adjusting your nose pad.
Common sense of glasses maintenance
Do not wear glasses when doing strenuous exercise to avoid deformation caused by knocking. Take off your glasses when sleeping or lying on your desk to avoid distorting your glasses. Use special glasses cloth to wipe glasses, and can use water and dishwashing essence to clean. Avoid using paper towels, handkerchiefs, or clothes. Deformations of memory materials are not often demonstrated to prevent breakage of joints or welds.  If it is uncomfortable to see things, or the frame appears obvious uneven, you need to take it to the optical shop to find a professional to adjust.