Benefits of glasses
You don't need a special cleaning plan, and they don't require much care. You can choose from a variety of frames to suit your style. If your vision stays the same, you won't need to change your glasses as often. You don't need to touch your eyes to wear them, and in addition, glasses can adjust the amount of light entering your eyes for optimal comfort and vision. Glasses are more powerful modifiers than contact lenses. Glasses are not only used as a tool to correct vision but as accessories. On different occasions, the different dresses should match different frame glasses, reflecting the person's different temperament.
Disadvantages of glasses
They can distort vision, especially at the edges of lenses if you have strong prescriptions or astigmatism. Some people have trouble adjusting to progressive lenses. These lenses fog up and splash in the rain. Due to the limitation of the frame itself and the effect of the prism effect in the peripheral part of the glasses, the wearer can see a relatively narrow field of vision.
Disadvantages of contact lenses
They require more care than glasses. If you don't clean your contact lenses properly, or if you don't wash your hands before touching them, you could get a serious eye infection. Wearing contaminated contact lenses not only causes damage to your eyes but causes inflammation. If you have high astigmatism, your vision may become blurry when the lenses rotate. And there are a lot of contact lens health risks. There is a lot of news exposed that many informal manufacturers use fake or shoddy materials to make contact lenses, especially for the so-called "beautiful contact lens", there are more risks in dyeing and health. The damage to the eyes is unimaginable.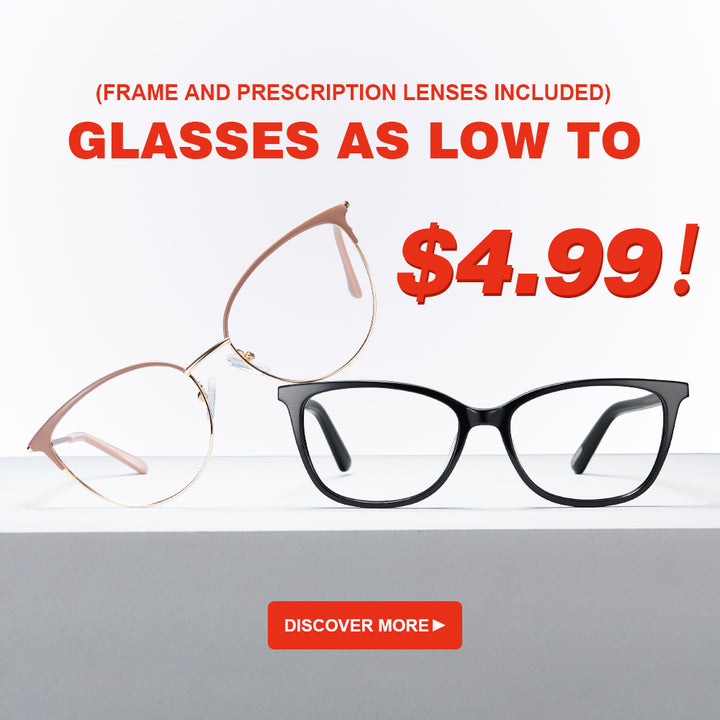 The advantages of contact lenses
Contact lenses are worn directly over the eye. Contact lenses are tightly attached to the surface of the eye and can always follow the eye, so you can maintain the same open field of vision like a normal person. You can participate in sports and outdoor activities without worrying about your glasses falling off or breaking. You can even use colored contact lenses to change the color of your eyes. Some girls, in particular, can make their eyes look bigger and more beautiful with the help of various color contacts.
Contact lenses or glasses, which is better?
The choice between glasses and contact lenses is a matter of personal preference. Lifestyle, comfort, convenience, budget, and beauty should be all the factors in your decision. Each approach has its pros and cons in terms of vision, ease of use, and eye health. So deciding that if you wear contacts or glasses, and when, is often a matter of personal preference. But Keep in mind that if you wear contacts all day, you should have up-to-date glasses in case you need to stop because of an eye infection or irritation.