What Is Blue Light Glasses?
Blue light glasses are designed to absorb excess blue light from the many kinds of digital screens in our home and the office spaces. Blue light glasses is becoming more and more popular because it can protect the eyes from the invisible but harmful blue light projected by digital screens. With them, you can enjoy a life with less eye strain and a healthier sleep cycle.
With so many advantages, you may ask whether I can wear blue light glasses all the time. The following part shows some information.
Can You Wear Blue Light Glasses All Day?
Can I wear blue light glasses all the time? You may also have the query. To answer this question, you need to know one thing that the blue light isn't inherently bad for you but an excess of blue light will lead to some negative effects.
The natural sources of blue light from the outdoors and from sunlight is good for you. In addition, since the HEV wavelengths is important to our moods and sleep rhythms, blue light can be used to treat seasonal effective disorder and other mental health issues.
The blue light glasses is used to guard against artificial source of blue light that deliver excessive amounts of this wavelength to your retinas. So, if you need to stay daytime hours under artificial light or working at a computer, you had better wear your blue light blocking glasses during the day.
So, is it bad to wear blue light glasses all day? The answer is negative.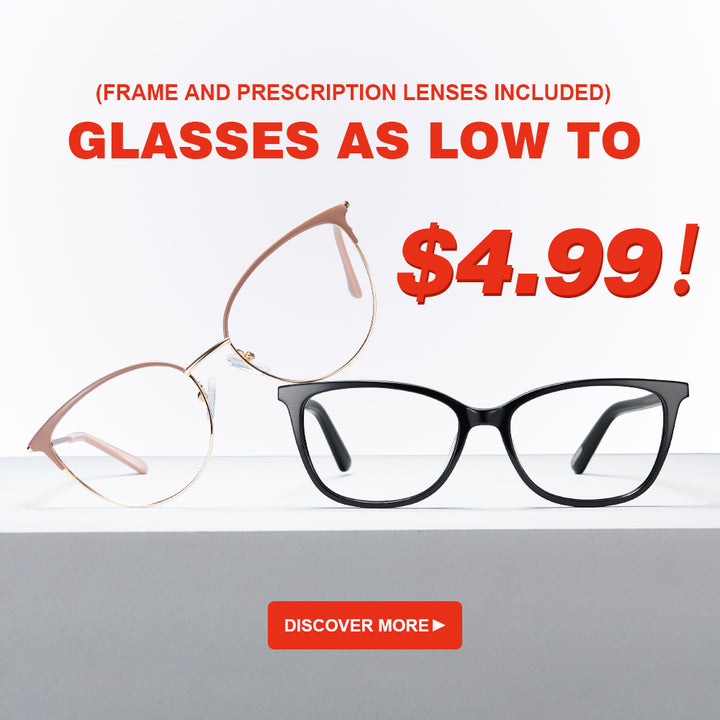 Blue Light Glasses Benefits
As mentioned in the above, the blue light glasses are good for our eyes. What are the other benefits of the blue light glasses.
1.Reduce Eye Strain
One of the benefits of the blue light glasses is reducing eye strain. Looking at a screen all day can make you feel stressed, or you may experience eye and muscle strain. So, the blue light blocking glasses can help to reduce eye strain.
2.Better Sleep
Blue light has a high frequency which can increase the alertness and delay the body's release of melatonin. So, you had better turn off your device an hour or two before going to bed. Or you can choose to wear a pair of blue light glasses to sleep better.
3.Fewer Headaches
Wearing a blue light glasses can effectively help you to reduce headaches.
4.Fewer Eye Diseases
Large amount of blue light is bad for our health. So, wearing blue light glasses can reduce the chance of eye diseases.
With so many blue light glasses benefits,do you want to get a pair of blue light blocking glasses? If so, you can try the Koalaeye Optical blue light blocking glasses. It enables you to wear comfort and look in style with a reasonable price.
If you have any different ideas of the blue light glasses, you can share them in the comment zone. If you have any problem with glasses, don't hesitate to contact us via the email service@koalaeye.com.