In the previous article, we discussed "How To Buy Prescription Glasses Online". In this article, let's talk about "Can you order prescription glasses online?".
Myopic people should go through the experience of opticians in the past. But this year, buying glasses online has gradually become a trend. As a new way, it has brought an impact to traditional glasses. Many people are asking how to match glasses online, and more and more people are trying online glasses. Of course, online glasses are not casual. Compared with traditional glasses, it needs to pay attention to many problems.
Buy glasses online
If the product is purchased from a reputable and trustworthy retailer, buying glasses online will be as safe as buying other products online. Compared with buying ordinary "ready-made" products, buying customized "prescription glasses" online is slightly more complicated. The online optics operation process is generally divided into three steps, choose the frame, choose the lens, and fill in the optometry form. Of course, if you have any questions, you can directly contact the online optician consultant. Nowadays, there are many good and bad online glasses e-commerce companies, so it is recommended to choose a formal and professional eyewear e-commerce website.(https://www.koalaeye.com/blogs/our-stories)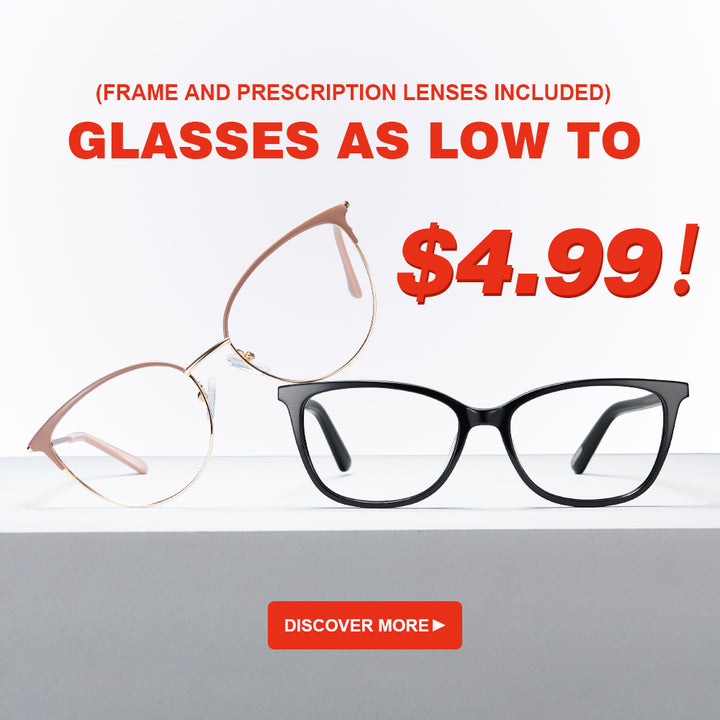 Optometry sheet
Because online opticians cannot directly perform optometry, you need to understand your vision in advance. Before buying glasses online, you need to go to the ophthalmology hospital or the ophthalmology department of a public hospital for an optometry examination to understand your eye power and related conditions so that you can choose the right eyewear product. If you have not done an eye test in the last two years, then we strongly recommend that you go to your local optical shop for an examination. This examination can not only provide you with a prescription but also be regarded as an ordinary eye health examination. A complete optometry sheet needs to include the spherical lens (luminance) and the pupillary distance between the eyes. If there is astigmatism, a cylinder (astigmatism) and axial position are also required. If you need to equip multifocal lenses, you also need to provide additional power (the difference between the far power and near power).
Frame size
Be sure to determine the size of the spectacle frame you are wearing before going online. If the frame is too large or too small, it will cause problems for later wearing. You can check the size of the original frame you are wearing, and choose a frame with a similar width. The size of the spectacle frame is generally marked on the inner side of the alarm. If the original frame size is appropriate, try to choose a similar size, a difference of 1-2 mm will have no effect. Or you can directly measure the front total width of the original frame and choose a similar size. If the frame data has been worn out, it is recommended that you use a ruler to measure the comfortable glasses you have worn before and record the total width of the frame. There is no effect within 4 mm of the total front width of the frame.
Thank you for your time in reading our passage "Can you order prescription glasses online?". For more information about sunglasses and eyeglasses, please continue to follow koalaeye.com. Also, it is welcome to share and forward to Facebook and Twitter.