What are the functions of anti-blue glasses?
The myopia of young people is getting worse every year, and the main factor that causes myopia in young people is the high-energy blue light of mobile phones and computers. Children's lenses are clearer and more transparent than adults and have a weaker effect of blocking and filtering the blue light of electronic products. The blue light transmittance of their lenses is several times higher than that of adults so there is more blue light penetrates the lens to reach the retina. Therefore, the damage caused by blue light to children's eyes is much more serious than that of adults. Naturally, be careful with blue light. When the child is facing the screen of the mobile phone and computer, wearing anti-blue glasses can more or less reduce the blue light and reduce the blue light energy. The blue light energy that enters the retina is not so much so strong, and naturally, it will not damage the pigment epithelial cells and photoreceptor cells on the retina, thus protecting the child's eyes.
The main function of anti-blue glasses is to relieve eye fatigue, reduce retinal damage, prevent myopia from deepening, and reduce the incidence of special eye diseases such as macular degeneration and cataracts. According to your own situation, if you are really looking at the phone and computer screen for a long time, wearing anti-blue glasses is better. Usually, pay more attention to the habit of using your eyes, rest your eyes appropriately, and play less with mobile phones and computers.
Why do glasses with the same prescription feel different?
The clarity of the lens changes. In addition to the case of the frame, the lens will be yellow or slightly scratched during use due to long-term absorption of ultraviolet rays, oily contact, dry rubbing by the user, etc., and the clarity of the lens will be affected. However, the clarity of newly equipped glasses tends to be higher, and the comparison between the two will cause discomfort. It is recommended that the new glasses can be used early the next morning. After a night's rest, the eyes will be easier to adapt to the new glasses. Under normal circumstances, new glasses generally require an adaptation period of about a week. After a few days of continuous wearing, the uncomfortable symptoms will disappear.
Is a nose pad become green harmful?
Pure copper rust contains bacteria that affect the skin and can cause breakouts or skin irritation. High-end glasses are made of alloy materials with lead and nickel not exceeding the standard. Low-end and cheap glasses may not contain environmentally friendly alloy, which will do harm to the human body if it rusts.
How to buy contact lenses online?
Choose well-known brands.Nowadays, the contact lens brands in the market are mixed, with the proliferation of inferior products, but there are still some authoritative and well-known ones, like Johnson & Johnson, Bausch & Lomb, which are products recognized by most users, and you can rest assured to buy them.
Why are rimless glasses so expensive?
Although the overall volume of materials selected for rimless glasses is a little less, the special structure of rimless glasses requires much higher physical properties (flexibility, surface texture, etc.) and processing accuracy than TR, PEI, and other materials. Rimless glasses require higher quality lenses. For example, lens materials with a refractive index of 1.56 tend to be brittle for rimless glasses and should be chosen with caution. Generally speaking, the time of processing about three pairs of half-frame glasses is equal to the time of processing of a pair of rimless glasses.
What is blue light?
Our daily lives are inseparable from mobile phones, computers, tablet computers, and other electronic products. Many people's eyesight is also going downhill due to long-term exposure to strong light electronic screens, and their eyes are more or less potentially adversely affected. It is found that many optical stores sell blue light filter glasses, which have the function of blocking 99.9% UV and scattered blue light, alleviating visual fatigue. They claim that these glasses can block short-wave blue light emitted by electronic products such as mobile phones and computers, and even prevent age-related macular degeneration so they are much sought after by consumers. The price of these so-called anti-blue-light glasses varies greatly, ranging from dozens of dollars to several thousand dollars. Do these blue light blocking glasses really have so many magical functions?
The natural light seen by the human eye is composed of a spectrum of different colors, including red light, orange light, yellow light, green light, blue light, indigo light, purple light, which gives people a visual feeling of white. Different wavelengths present different colors visually, and the shorter the wavelength, the higher the energy. At present, products with electronic screens such as computers and mobile phones use LEDs and other materials to emit light mainly in three colors of red, green, and blue, and blue light accounts for the main part. Blue light belongs to the range of visible light, belongs to short waves. And the wavelength is between 400 nanometers and 500 nanometers, which is close to ultraviolet and carries a large amount of energy. And this part from 400 nanometers to 450 nanometers is called high-energy short-wave blue light.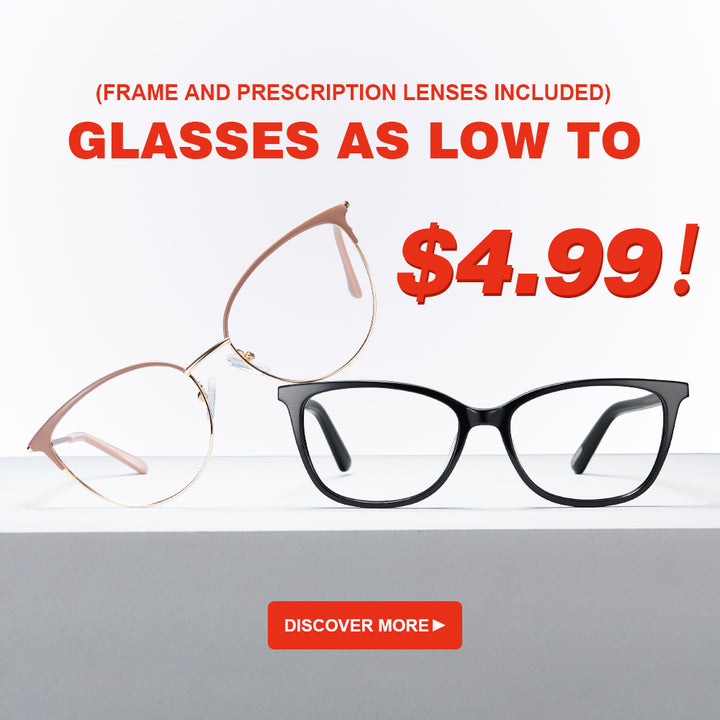 What does the Drop Ball Test have to do with the eyewear industry?
FDA mandates that eyewear products must ensure their safety. Impact resistance is a basic norm for binding glasses and/or lenses in the United States. The FDA does say that a drop ball test must be performed on every glass lens for prescription use. The FDA-regulated eyewear products are common in the everyday lives of the public, and the FDA considers impact-resistant lenses to be an important part of the safe design of these devices. Today, safety lenses are rarely mentioned in our sales, but in the 1990s, when resin lenses first entered the Chinese market and glass lenses still dominated the market, safety lenses were a pretty important concept. At the time, the hardening technology has not been upgraded, and the resin lens is easy to wear out than the glass lens. The eyewear industry is relying on lightness, safety (anti-impact), comfort (anti-ultraviolet) step by step to achieve the market share of resin lenses from 1% to 100%.