Now more and more people wear glasses. But many people have not noticed that, for example, with the wear of time for a long time, glasses nose pad slowly turn yellow, even be broken off. Although you can commonly go to the optical shop to replace the new, if it is not convenient, you can replace it at home.
Why do you need to adjust your glasses?
After wearing glasses for a period of time, the frames will become deformed and loose. Due to the deformation of the frame, the wearer may experience blurred vision, dizziness, visual fatigue, and other symptoms, the glasses need to be adjusted regularly. And because the shape of each person's face and the relative position of nose and ears are different, you need to adjust your glasses according to your own features. To make wearing comfortable, glasses do not overpress the nose and ears. After wearing glasses, it is advisable to have no tenderness at the contact point and not to slide down the head frame. The frames have to be made fundamental adjustments after assembly to meet fundamental standards.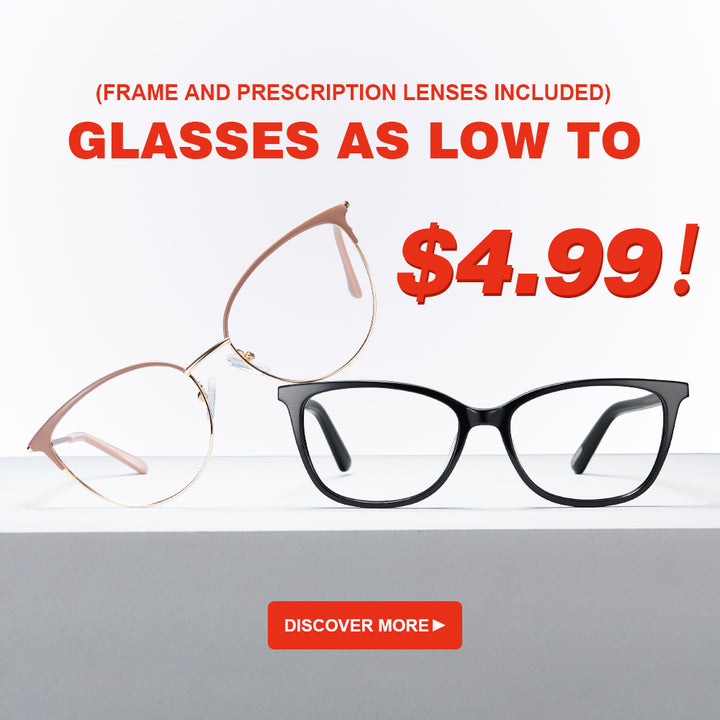 Can you adjust your glasses by yourself?
If your frames are not suitable, adjusting your glasses at home may be easier than you think. You can solve the most common problems in the frame by yourself, but sometimes taking your glasses to an optician is the best thing to do. Of course, if your problem is your lenses, that's something you can't usually fix at home.
Sometimes they need to be adjusted by professionals.
Some connecting parts of glasses will be loose, but some people do not care about them and make casual changes. In reality, the change of the lens frame is very technical. The distance between the lens and the glasses will affect the effective strength of the lens, so the adjusted glasses need to be 12 to 14 mm away from the eye. The optical center of the lens should be aligned with the pupil position, and the nose pad, the temples should be consistent with the contact part of the bridge of the nose and the ear, without pressure and pain. Therefore, the lens frame must be adjusted by a professional optician. Especially some special lenses (progressive multi-focus glasses) need to be repaired regularly.