How to Keep Glasses from Slipping
Stick-on Nose Pads
Nose pads would be a good choice to prevent glasses to slide down your nose. Hence, you can stick a pair of rubber pieces in the nose pads of your glasses or you can choose a pair of glasses with rubberized nose pads. If you want to try a pair of nose pads glasses, the Koalaeye Optical may be a good choice. The rubber nose pads will make you feel steadier and better and the additional resistance on the nose pad will surely provide more support. So, if your glasses often slip down from your nose, try this way.
Wax Coating
To keep glasses from slipping, you can try wax coating which is a smart move. Use the wax on your nose pad area along with the temple where the glasses come into contact with the skin. In general, it works fine and it is nearly invisible.
Temple Ear Hook
The temple ear hook is a good way to keep glasses from slipping. It can provide mechanical support behind the ear and you will feel the support from the back of your ears. But the drawback of the temple ear hook is that it is quite visible. When you take off the lenses, you need to lift the temple higher so that the ear hook could clear the ear's crest. Besides, the cheaper one might cause some discomfort to the back of your ears because of the pressure.
Rubber Bands and Hair Ties
To keep glasses from slipping, you can also try hair ties and rubber bands. You can tie one around the temple tip behind your ear so that it can provide both slight mechanical support and friction forbidding your glasses from moving around. What's more, this is a low-cost method.
How To Choose Better Night Driving Glasses?
Choose and buy glasses to use a special night with anti - strong night driving lens. The demand is to block 80-90% of the strong lights and harmful lights, and at the same time to make the road more clearly. Choose glasses with thicker lenses, they are more durable and protect the eyes of drivers against irritation and accidental breakage. As common sunglasses and color-changing glasses are only suitable for daytime wear, wearing them at night will seriously affect the driver's vision.
Common light yellow night driving glasses can only block a small amount of light, and is not very suitable for night driving glasses standards. Therefore, in the choice of lenses of night driving glasses, we must do the selection and demonstration of the national authority of the formal institutions to test products, to achieve the desired effect in actual use. Don't buy products that are not up to standards from vendors. Such products not only do not block the lights but may affect the driver to see the road ahead, affecting the safety of the train operation.
Prescription glasses are more comfortable to wear than other glasses for visually impaired people. For example, there exist bulky protective glasses designed to be worn over existing eyeglasses. There are protective glasses with prescription lenses for the visually impaired, for example. You can consider wearing prescription glasses while driving at night. When driving at night with these glasses, you will feel safer and more comfortable. Even if you feel like you're a skilled, capable driver. Driving glasses can be an investment. But that being said, it's better to invest in night-driving glasses now than to pay the price later.
How to Choose Glasses for Long Face?
Thick frame glasses: the third glasses for long faces we want to mention are the thick frame glasses. They can add width to your face for a more balanced look.
Aviator glasses: to balance the feature of long face, aviator glasses are a good choice, which includes a wider top and more narrow bottom, pairs perfectly with a long face.
Long faces have a long list of options when it comes to selecting the perfect pair of frames. Whether you are looking for a more polished, academic look or prefer a more casually cool style, you can find a pair of glasses making your personality pop.
Therefore, if you need a pair of glasses for long faces, you can try Koalaeye glasses. They are stylish and cheap. In addition, you can get a pair of prescription glasses online and the glasses will be mailed to you.
Eyebrow Frame Glasses
The shape of eyebrow frames is somewhat similar to half-frame glasses because the upper half of the frame is made of a loop of wire similar to the eyebrows, which gives it the name eyebrow frame. The style is very fashionable, and fashion seekers may wish to wear a pair.
Glasses with different frames have different characteristics and are applicable to different groups of people. Friends who wear glasses online can choose according to their needs. In short, what suits you is the best. As long as you choose the right frame, you can not only look young but also make you look more fashionable and fashionable.
Advantages of progressive lenses
1. The appearance of the lens is like a single vision lens, and the dividing line of the degree change cannot be seen. Not only is the appearance beautiful, but more importantly, it protects the age privacy of the wearer. There is no need to worry about leaking the age secret due to wearing glasses.(https://www.koalaeye.com/collections/progressive-glasses)
2. Since the change of lens power is gradual, there will be no image jump. It is comfortable to wear and easy to adapt.
3. Because the degree is gradual, the replacement of the adjustment effect is gradually increased according to the shortening of the short distance. There is no adjustment fluctuation, and it is not easy to cause visual fatigue.
4. Clear vision can be obtained at all distances in the visual range. A pair of glasses meet the use of long-distance, near use, and various distances in between. It is especially good for teachers, doctors, music workers, and computer operators because these people not only need to see far and near objects clearly, but most of the time they also need to be able to see objects at intermediate distances such as blackboards, piano scores, and computer screens. This is not possible with lenses other than progressive lenses.
5. At present, both internal and external ophthalmologists agree that young people should wear low-degree convex lenses when reading and writing to reduce near-use adjustment, thereby alleviating or preventing the occurrence and development of myopia. This gives the progressive multifocal lens a new meaning and mission. Physiology found that excessive use of the eyeball adjustment function can form 'accommodative spasm' or pseudo myopia. Continued development can produce longitudinal eye axis elongation and induce 'true myopia' or axial myopia. The external luminosity of the progressive lens can be artificially added to the progressive luminosity. The upper is used for looking far, and the below is used for looking near, which makes the eyeball relax and over-adjust. The ever-changing luminosity of the lens replaces the 'accommodative power' that should have been activated, blocking the vicious circle of adjusting the eye axis elongation, making the eye not easy to fatigue, and slowing the development of myopia.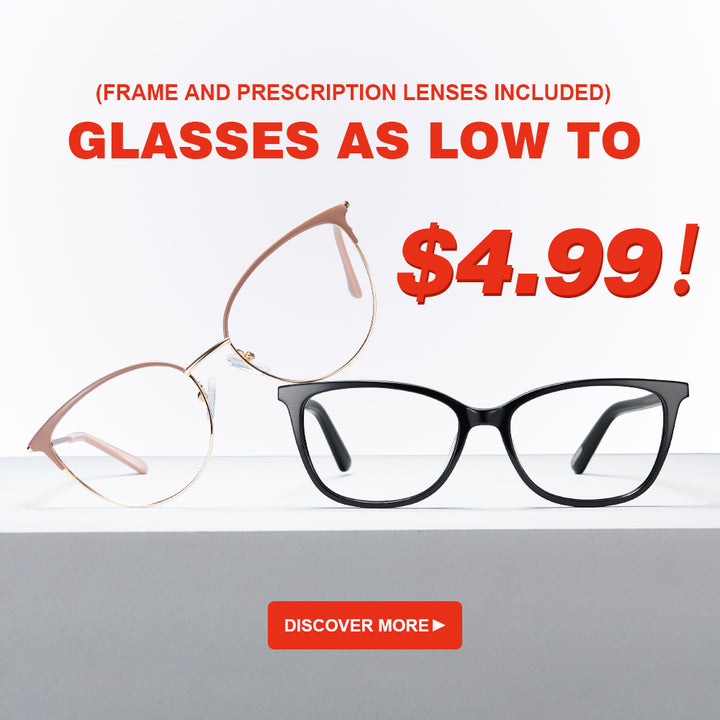 Essilor Lenses
'Seeing the world better' is the goal that Essilor has always pursued, and 'people-oriented, winning with quality' is the basic point of Essilor's business philosophy. Essilor believes that the competition of talents is the foundation of all competitions. Only the personnel with professional ethics and professional ability can a company start from nothing and grow from small to large. The establishment of brand image and recognition by consumers can become a reality. Therefore, Essilor does not aim at a short-term profit, but focuses on the establishment of the company and brand, with long-term market share as the main goal. At the same time, they establish a good relationship with retailers and distributors, so that they can develop together for a long time, and pursue a real 'win-win'.
Essilor's flagship brands include Varilux, Crizal, Airwear, etc. Varilux myopia lenses are mainly progressive lenses with super high refractive index and high-quality visual field, and the lenses are ultra-light and ultra-thin. Crizal lenses have excellent anti-fouling, abrasion resistance, anti-glare functions, and good light transmittance. Airwear lenses are PC lenses, and their chemical name is polycarbonate, which is a thermoplastic material. PC lenses are extremely tough and will not break (2cm can be used for bullet-proof glass), so they are also called safety lenses, which are currently the lightest materials used for lenses.