You need to buy real titanium frames.
In general, titanium frames range from hundreds of yuan to thousands of yuan. Many store counters display frames called pure titanium, but if you look closely at the labels, there is no indication of the titanium content or composition. When you buy titanium frames, check if they are titanium or pure titanium. In reality, pure titanium glasses frame refers to the composition of titanium more than 99%, so you can use the weight to see if it is pure titanium. If the frame is heavy, it is definitely not pure titanium.
The Benefits of Anti-Glare Glasses
As is well known, glare is the excessive brightness caused by direct light or reflected light. It often occurs when sunlight bounces off a reflective surface like water or snow. Of course, anti-glare glasses can also be caused by other factors.
Standard plastic lenses are able to reflect approximately 8% of the light that reaches your glasses and high-index lenses often reflect up to 12% of available light. Hence, anti-glare glasses come in a lot of advantages.
The anti-reflective glasses can reduce eye strain and make your eyeglasses look more attractive because the anti-reflective coating can eliminate reflections from the front and back surfaces of your eyeglass lenses. With this feature, more light can pass through your lenses to improve your vision with fewer distractions and the lenses look nearly invisible.
In addition, anti-glare glasses are helpful to high-index lenses, which reflect more light than regular plastic lenses. In general, the higher the index of refraction of the lens material, the more light will be reflected from the surface of the lenses.
Anti-glare glasses can protect your eyes from UV rays (sunlight that doesn't appear on our visual spectrum). This feature can be enhanced by some photochromatic or polarized lenses.
Contact Lens Materials - HEME Mixed Materials
Using HEMA as the matrix, other monomer components are added to improve the hydrophilicity, oxygen permeability, anti-precipitation, and other functions of the lens.
ROGERS
Wearing glasses equipped with Rogers progressive multi-focus reading glasses can not only avoid the trouble of frequent picking and wearing but become the mainstream of the international reading glasses market with elegant and decent youth. ROGERS' progressive multi-focus glasses have become the bright pearl in the eyes of politicians and business tycoons in developed countries, and thus gradually become popular and popular among the general public. ROGERS's progressive multi-focus reading glasses have won the favor of the reading glasses market and the industry with their excellent cost performance and have become the preferred lens for processing multi-functional reading glasses and progressive multi-focus reading glasses in the industry.
Can night driving glasses prevent blue light?
Night driving glasses are called night vision goggles. Some night-driving glasses have anti-reflective coatings. Night driving glasses reduce glare by scattering and filtering blue light. Blue light is the shortest wavelength in the spectrum and is possible to cause glare when it enters the eye. The night driving glasses, available in colors from yellow to amber, filter out a lot of glare, and other light, and then make it difficult to see in dark conditions. But tests and studies have shown that night driving glasses don't improve night vision or help drivers see pedestrians faster than they won't wear them.
What Are Blue Light Glasses?
Blue light blocking glasses have specially crafted lenses that are said to block or filter out the blue light given off from digital screens. The lenses are often marked with a coating that protects your eyes from eye strain and can help reduce potential damage to your retina from prolonged exposure to blue light.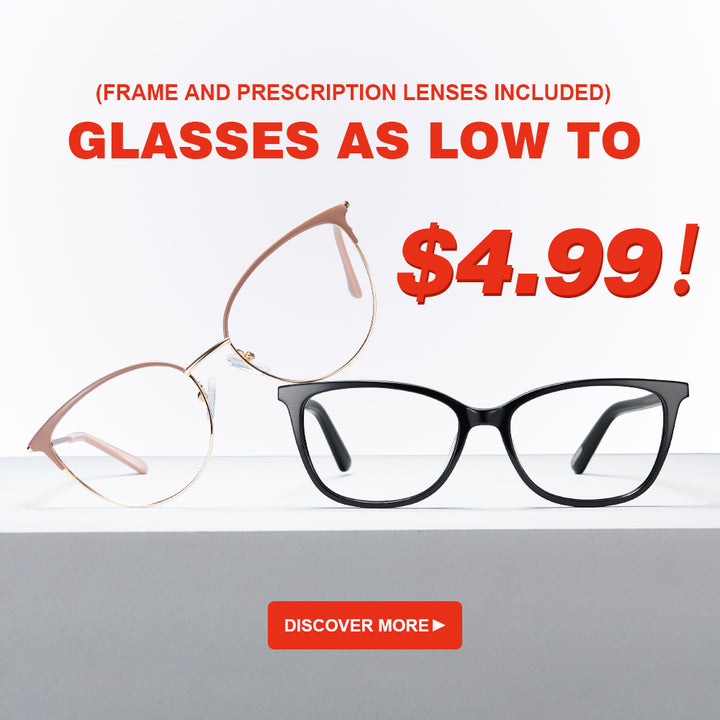 How Do Adjustable Glasses Work?
Adjustable glasses are featured with the fluid-filled lens technology that lets you adjust the power of the lens based on the correction level you need. You can twist the dial until you can see clearly. So, adjustable glasses are also called dial vision glasses.
Each of the lenses on adjustable glasses has a membrane that moves outward or inward based on how much fluid the lens contains. The liquid comes from a small syringe connected to each arm of the glasses. You move the dial to pump fluid in or out of the lens. As fluid enters the lens, the lens's power increases. This can correct farsightedness. Pumping the fluid out can correct nearsightedness.
The principle of adjustable glasses is the same as vision ability. You change the physical shape of the lens just as the physical shape of the eyeball so as to correct your vision.