What To Do with Old Glasses?
You can also choose to send your old glasses to others. You can ask your friends or ask around your social network to see if someone needs a pair of glasses. Then give them the old glasses.
If your glasses are too broken to be redistributed, do not just throw them out. You can choose to throw your old glasses into the recycle bin and they will be recycled.
If the only reason to give away your old glasses is that they are broken, you can try to repair them. After that, they can be useful.
What is the cheapest way to buy prescription glasses?
The choice of frames is not only good-looking but also has a lot to do with whether the polished glasses can be worn correctly. Therefore, special attention should be paid to the selection of spectacle frames, and the pupil distance and the optical center of the spectacle lens should be placed in a suitable position. It should also match the shape of the face so that the paired glasses are not only beautiful but also comfortable to wear. If you don't choose a frame according to this, but choose anyone according to the general rules, the pupils will not match the optical center of the glasses, and the deflection center of the glasses will appear, causing the prism effect, which is very harmful to the eyes. How do choose a frame? Glasses are worn on the face after all, and they have a decorative effect, so you still have to see if they fit your face shape. In addition, the weight should be light and the frame size should be appropriate. It is best to measure the interpupillary distance, otherwise, it is easy to cause squint and cross-sight. It is safer for children to choose a plate frame with resin lenses. There is a wide range of options for adults. Glass lenses have higher hardness and are not easy to wear, while resin lenses have lower hardness but lightweight, good clarity, and higher protection against ultraviolet rays. Although crystals are expensive, they have high ultraviolet and infrared transmittance.
Do prism glasses have side effects?
Prism glasses do not have side effects. Prescription prism glasses are designed to help your vision. Prism glasses are not apparently different from general glasses in terms of thickness. It may take a few days to get used to wearing new prism glasses or newer prescription glasses. There may be some eye strain during this time.
Disadvantages of Prism Glasses
Although prism glasses are mostly used for correcting binocular vision, they also have some disadvantages which are said by those who have worn them. They said they suffer from some discomforts, such as headaches, pain with eye movement, wandering eyes. Misaligned eyes, nausea, double vision, and more. In most cases, side effects can be corrected with an adjustment to someone's lens prescription, eyeglasses frames or medication.
At the same time, you need to know that alignment is extremely important when wearing prism lenses. Prism lenses may be not efficient if they are misaligned. But they can be fixed with a professional adjustment. If you are experiencing any problems with new glasses or your old prism lenses stop working, contact your vision optometrist.
Problems you may encounter when wearing your glasses.
The glasses are too tight. They clamp to the temple. Glasses slip easily. Too long or too short at the bend, and there are too small contact areas of the nose pad. Glasses are too far from the eye, and the lenses are crooked or asymmetrical. These are some of the problems you may encounter when wearing glasses.
Brick-and-mortar stores have fewer customers.
Brick-and-mortar stores are known to have a significantly smaller customer base, targeting a particular county or even a particular region and population. Mainly aimed at young students.For physical stores, their income range is relatively narrow. Therefore, in order to make more money, every physical store can only make a profit by raising the single sale price. Online stores attract consumer demand from all over the country and the world through the Internet.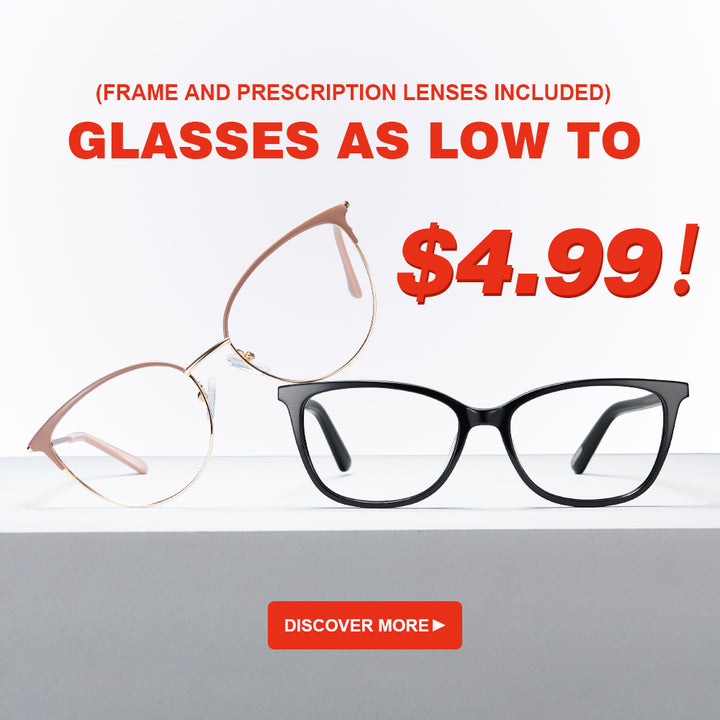 Are blue light glasses good for driving at night?
Are blue light glasses helpful when driving at night? The answer is not necessarily. Anti-reflective coating on glasses is beneficial. But blue light blocking won't have any effect on your driving at night. If your glasses have an anti-reflective coating, then they might be helpful for night driving. Otherwise, they won't have any impact.