Optometry for prescription glasses
The key prerequisite for proper glasses is accurate optometry. In foreign countries, professional optometrists are generally required to be qualified to issue prescriptions for optometry. However, this is not very standardized in China. Many optometrists have only been trained for a short period of time and do not have the basic knowledge of ophthalmology. For some complex situations, they may not give a proper prescription for glasses. Therefore, optometry should choose a qualified institution. If you are adolescents, people with high myopia, people with anisometropia, etc., you may need to dilate your pupils for optometry. It is best to go to the optometry center of the hospital for optometry
Why do you need night-driving glasses?
Aging causes our pupils to become progressively smaller, so they don't dilate as quickly. A smaller pupil means less light reaches your retina, which makes it harder to see at night. The weak artificial light, and the fact that we can't see beyond these sources in the dark, exacerbate the dangers of night driving. For people wearing prescription glasses, the risk of driving at night is much greater. Driving can be stressful, especially if you have poor eyesight. This is especially true at night. If you have poor vision and drive at night, you're vulnerable to a number of potential hazards, and we're talking about prescription glasses for night driving. These glasses can play a big role in making you safer and more comfortable. They can even save your life. This is especially important as night vision decreases with age. When you drive at night, choosing the best prescription glasses for night driving can make your life easier.
When do you need sunglasses?
The eye skin is more fragile than other parts. Long-time exposure to ultraviolet light will not only stimulate the eye to make it aging but may damage tissues like the cornea, leading to a series of eye diseases.? For more effective eye protection, sunglasses are a better choice.? Dazzling sunshine will make the eyes uncomfortable, affecting the clarity of the objects. Wearing sunglasses will greatly increase comfort.? When the sun is strong, when you go out, take the appropriate way to protect your eyes from the sun.? For example, wearing sunglasses can absorb ultraviolet and infrared rays, reducing sun damage to the eyes.?If you are driving in the direction of the sun, wearing sunglasses can not only protect your eyes from UV radiation but help the driver better observe the situation ahead, which is conducive to safe driving.
Eyeglasses chain stores have unified standards.
Due to the different management systems, the traditional business mainly relies on differentiated management and it enables member enterprises to have different business scope and modes and form complimentary benefits. Often, member enterprises are not required to implement unified management, with the unclear division of labor and uncertain responsibilities. The main store of a chain store and other stores shall form a clear division of labor in their professional functions, requiring the implementation of a unified management system, unified purchase, unified operation, and unified management. All the stores under the jurisdiction implement the unified management norm form formulated by the headquarters to form a unified norm.
AMMA RAY 003 anti-ultraviolet, strong, harmful blue light computer glasses
They can reduce digital eye strain caused by the harmful blue light emitted by digital screens. They help relieve visual fatigue and discomfort caused by long hours surfing the Internet, playing games, and working under fluorescent lights. These photosensitive glasses come with UV400 for protection and glare reduction. Ultra-light, with flexible TR90 nylon materials, the glasses are durable. The casual frame is designed to make you look professional and stylish while working or playing video games. The magnification/power of your computer reading glasses depends on how far away you are from the screen.
Types of Varifocal Lenses
Elite varifocal lens: it has the widest field of vision at all focal points and is tailor-made to your exact vision and customized to fit within your frames. With the least distortion around the edges, they are very easy to adapt to and will give you the clearest level of vision available.
Occupational varifocal lenses: the last varifocal lens we want to mention is the occupational varifocal lenses. They are specific to different lifestyles, hobbies or occupation vision needs. If you frequently perform tasks at a particular distance for a long period of time, then you have a broader, more comfortable zone of vision.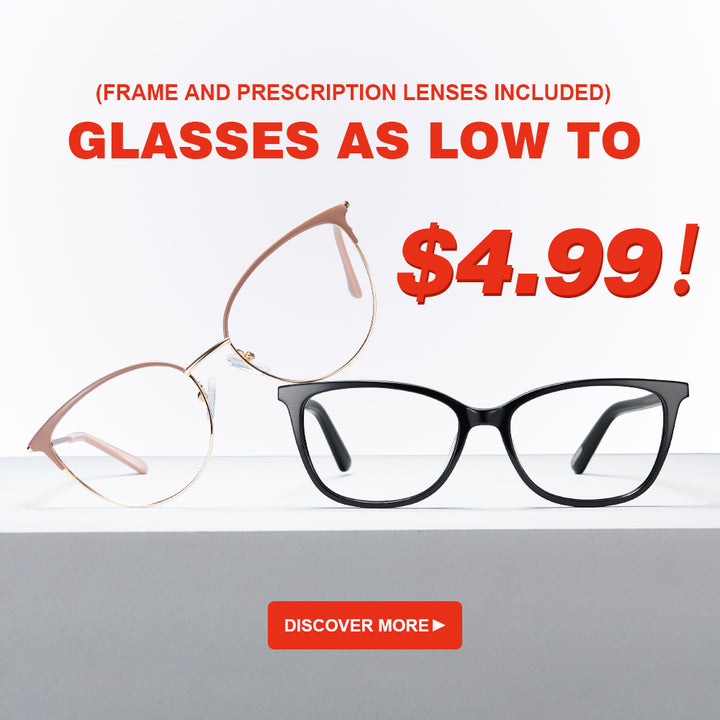 How to Get Used to Progressive Lenses?
It is common that your vision may change when you are over age 40. You can find it is happening when have to hold your favorite book, the daily newspaper, or a restaurant menu farther away just to read it. This is an eye condition called presbyopia. It is normal and almost all of us get it as we reach middle age.
This eye condition often can be corrected by progressive lenses which allow you to see objects from far to near clearly. With progressive lenses, you do not have to switch your glasses to see far or near objects frequently.
However, since progressive glasses have three different prescriptions in one lens, it may be difficult for some people to adapt to the new ones. So, in this post, we will show you how to get used to progressive lenses.