In the previous article, we discussed "Is wearing sunglasses a show-off?". In this article, let's talk about "Do sunglasses have to match your outfit?".
The color of the sunglasses shades be the same as the hair color.
When dress collocation is more complex, or in other words, when collocation has collision color in your dress, even if the design of clothing itself is not so complex, the collocation of sunglasses at this time should also be low-key to highlight the collision color collocation of clothing. so a distinction should be made between what is primary and what is secondary. The best processing method is to choose the same sunglasses as hair color, making it natural fusion, for the overall collocation points.
Choose in concert with clothing color.
If you don't want to match with hair color, and clothing color echo can be considered. The lenses can be a color echo, avant-garde with personality. Now very popular color sunglasses can be used in this way. It can also be the color of the picture frame echo, shoes, or clothes. The focus is that you must choose the same color as far as possible because the area of the frames is small, if don't feel strong color, It has no effect.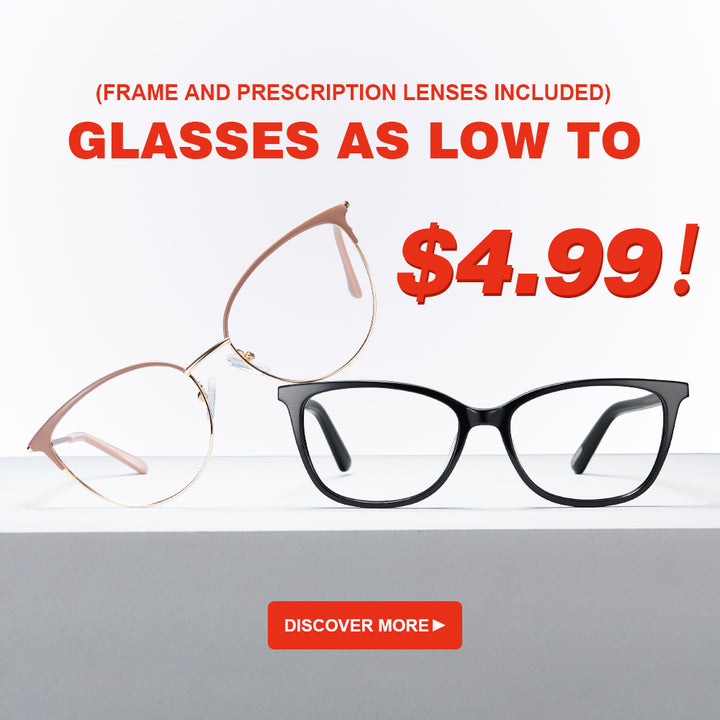 The shape of the sunglasses frame echoes the silhouette of the focus design of the garment.
The low-key point, for example, firstly, there are two buttons on the shoulder, for example, is the focal plane of the body. But also is close to quiet with sunglasses, at that time, the choice of sunglasses can be slightly rounded corners, tie-in harmony. And at the same time, the oval face is also suitable for the design of the large lens. On the other hand, in addition, like the star's favorite square lens, neutral lines are the most suitable, especially with black, white, gray, and other neutral colors of clothing.
For round little retro lenses, hairstyle is the key.
This kind of retro sunglasses does not mean that the matching retro style is necessarily right. The retro sunglasses are difficult to control. For example, although the clothes are retro, the fluffy 'beautiful hair' flying with the wind is particularly unsuitable with the round retro sunglasses. Therefore, the key to round retro sunglasses is to pay attention to the hairstyle, a large bald forehead is very important.
Thank you for your time in reading our passage "Do sunglasses have to match your outfit?". Also, it is welcome to share and forward to Facebook and Twitter. If you have any questions about glasses or sunglasses, you can contact us via this email service@koalaeye.com.