Are pure titanium myopia rimless glasses good?
Pure titanium frame metal texture is strong, especially for men like business style people, and especially suitable for fashion and capable women. The rimless frames focus on lightness, reducing the wearer's stress and enhancing comfort. Some websites have a variety of pure titanium myopia rimless glasses. They choose high-quality pure titanium material and high-quality lens, and combine them into a pair of high-quality pure titanium myopia rimless glasses, with fine workmanship and fashionable style. Pure titanium unique texture highlights the temperament, so you deserve to have.
Eye Pieces
They have their finger on the pulse of changing fashion trends. Providing a variety of styles and shapes to choose from, and the target is to make everyone happy who is looking for new and attractive glasses. Only the best brands are available to ensure that your glasses are both stylish and durable. From elegant and sophisticated to casual and stylish, you'll find the frame to highlight your look. Designer glasses have lasting value, unique design, and durability. The whole collection has been tested that solid craftsmanship can stand the test of time and wears. They have a large selection of brand-name lenses, including professional lenses. They provide a lot of cool prescription and non-prescription sunglasses.
More and more people wear glasses frames, and the style and color of glasses frames broke through the traditional and stuffy model. They began to pursue fashion design and integrate into a variety of fashion elements. Let myopia glasses wearers can not only correct vision but highlight their different style temperament through the wearing of glasses.
For collection
Glasses' material and styles are constantly updated. It is more and more light and more beautiful. Early glasses may have become antiques. You might as well collect your retired glasses according to the time and story, and attach the tragic history of the glasses. Perhaps many years later today will become a beautiful memory. You might as well try the nostalgic and literary style.
How to measure pupil distance?
You can ask your optometrist for this data, or if you have an extra pair of glasses, please send it to the merchant with your printed order and they will record your pupil distance value from it to ensure that your lenses have an accurate vision center. They will send you your new and old glasses together. The average pupil distance for adults is usually between 60mm and 66mm.
A Suitable Nose Pad
The Nose pad must fit the nose to the maximum extent possible. If they do not fit, the opticians have special pointed tools. It's best not to adjust the nose pad yourself. A lot of store staff are afraid to adjust the nose pad, just because it is difficult. The general store processing master will adjust the nose pad. The nose pad can be adjusted on the premise of the same rake angle.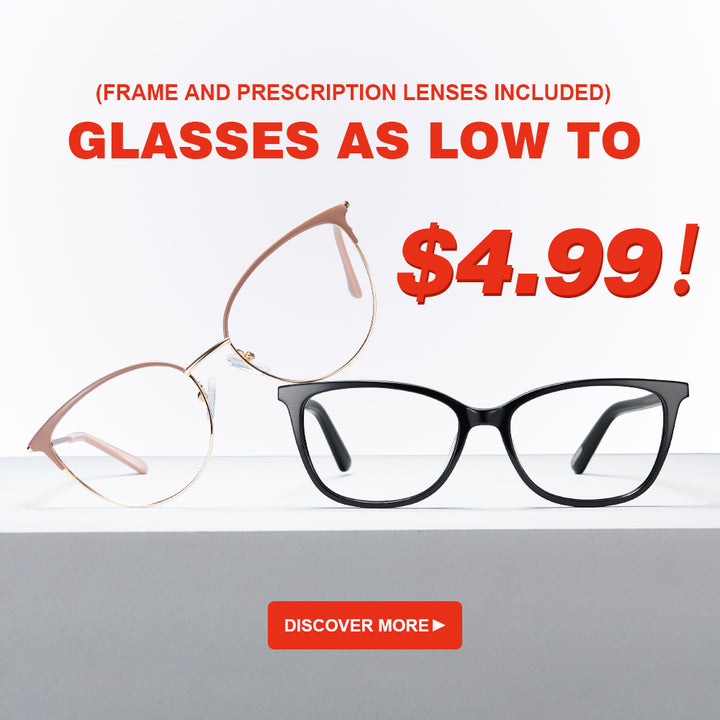 GlassesUSA has a wide variety of glasses.
GlassesUSA has a large selection of frames to choose from. Their frames are classified by gender, designer, color, shape, and trend. In addition to sunglasses and sports glasses, there is an area for children's glasses. GlassesUSA has cheap options and expensive frames. To mark the launch of 3D-printed glasses, GlassesUSA is giving consumers the opportunity to design their own frames for an opportunity to win a $300 GlassesUSA gift card.