Blue Light Glasses Benefits
As mentioned above, blue light glasses are good for our eyes. What are the other benefits of blue light glasses?
1.Reduce Eye Strain
One of the benefits of blue light glasses is reducing eye strain. Looking at a screen all day can make you feel stressed, or you may experience eye and muscle strain. So, the blue light blocking glasses can help to reduce eye strain.
2.Better Sleep
Blue light has a high frequency which can increase alertness and delay the body's release of melatonin. So, you had better turn off your device an hour or two before going to bed. Or you can choose to wear a pair of blue light glasses to sleep better.
3.Fewer Headaches
Wearing blue light glasses can effectively help you to reduce headaches.
4.Fewer Eye Diseases
A large amount of blue light is bad for our health. So, wearing blue light glasses can reduce the chance of eye diseases.
With so many blue light glasses benefits, do you want to get a pair of blue light blocking glasses? If so, you can try the Koalaeye Optical blue light blocking glasses. It enables you to wear comfortable and look in style at a reasonable price.
The frame of prescription glasses
At present, the more common materials for frames are non-metal and metal. Non-metals mainly include TR90, sheet material, etc., and metals include alloys, titanium, and so on. TR90 and sheet material are actually plastics, but they are firm and are not easy be deformed at room temperature. Also, they have good formability so that they can be made in many fashionable styles. The general alloy material has good firmness and flexibility, but the disadvantage is that it is easy to fade. The pure titanium frame is corrosion-resistant and very strong. It is about 40% lighter than the general alloy frame. It must be welded and electroplated in an oxygen-free state, which requires high equipment and technology. Relatively speaking, the price of TR90 and alloys will be lower, and pure titanium will be more expensive. You can choose according to your budget.
GlassesUSA lenses
GlassesUSA provides a variety of lens options, including UV and anti-glare filter coatings, which may reduce eye strain from digital device use. The freight is included. Rush Shipping can charge a small fee. This is good for people who desperately need new glasses or contact lenses.
Color process of Contact lenses
Pigment printing process
It refers to the direct printing of pigments or patterns on the inside of the lens and then drying, which is the main production process of poor-quality chromatic contact lenses. Usually, small factories and small workshops use this method. The lens is being phased out because the pigment can easily seep out from the surface during wearing, causing discoloration and staining, and irritation to the eyes, which is a big risk.
Pigment build-in process
To be specific, the lens made by sandwich technology is a three-layer structure, the front and rear are colorless transparent layers, and the middle is a colored layer. After the processing of sandwich technology, the color layer is wrapped in the middle of the front and rear transparent layer, so that the pigment will not contact the eyes, which will not cause irritation and injury to the eyes. The downside of this process, however, is that the lenses are slightly thicker than normal contact lenses and are less oxygen-permeable, so they are not suitable for long-term wear.
The pressed film manufacturing process
This is a relatively new method of a similar sandwich process, and the color (pattern) is also made between the front and rear layers of the lens. But the color (pattern) is used to fill in the film process. During lens curing, the pigment seeps into the material instead of sticking to the surface. It feels as if the lens is covered in color within a single layer. This reduces the middle layer and makes the lens thinner, which naturally makes it more comfortable and permeable to oxygen.
What Are Plano Lenses?
Plano lenses are simply optical lenses which provide no corrective power. That is to say. Plano lenses are eyeglasses lenses that provide no vision correction. They are in widespread use as protective equipment or safety spectacles designed to protect against eye injuries caused by flying dust, metal, wood chips, and other particles.
What Does Plano Mean for Glasses?
If you need a pair of plano glasses, you will see the term plano, PL or 0.00 in the Sphere box on your eye prescription paper. That means that the lens has no corrective power. If only either of your eyes requires correction, you may be given a pair of glasses that as one corrective lens for the affected eye and a plano lens for the unaffected eye.
FASHION OPTICAL
The founders of FASHION OPTICAL thought glasses are an art. Space design, color, tone, and designer of the glasses are all visual fusion from concept to creation. They provide the best customer service and got a wonderful reputation. From the conservative exotic to all over the world, they have the coolest glasses. Anyone can reach it. In 2012, Morgan launched them.GIANNI sunglasses line drafted and designed by Morgan. They use only the best acetate, which is made personally and produced by the famous Marzuchelli factory in Italy. Many Hollywood celebrities have used this collection.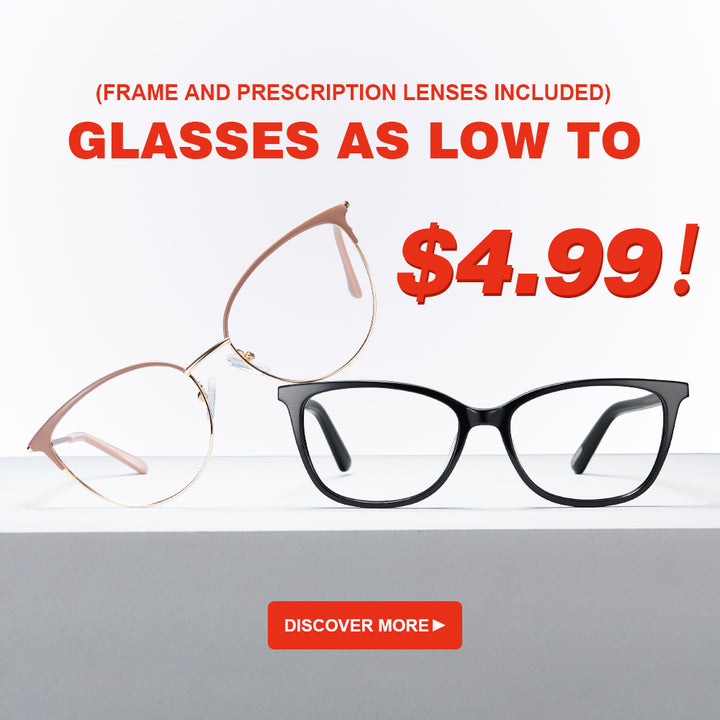 Size of the glasses frame
Children's glasses should have enough field of vision. Because children have different kinds of activities, try not to choose frames that will produce shadows and blind corners. If the frame is too small, the field of view will be smaller. If the frame is too big, it will be easy to wear instability, and weight will increase. So the frames for children should be moderate in size.