Recommended Glasses for Heart Shaped Face
Wayfarers frames: to balance out a wider forehead is by finding frames that have wide, prominent endpoints that extend out past your temples. This can draw the gaze up and away from your cheekbones, making your eyes the focal point. So, the wayfarers frames are recommended.
Cat-eye frames: if you do not know how to choose the best glasses for heart shaped faces, you can try the cat-eye frames glasses. They can be quite versatile and help contour your face, either balancing or highlighting prominent features.
Aviator frames: the last glasses for heart shaped face we want to recommend is the aviator glasses. They can work to draw the eye downwards and flatten the bottom part of your face. The aviator frame glasses can also add a balanced look and soften prominent angular features.
Is it necessary to repair the glasses that are badly damaged?
If your glasses are badly damaged, think about getting a new pair. Maintenance is maintenance, not a replacement, so there are some traces of maintenance. The repair cost is far more than or can buy a new pair of glasses, so there is no need to repair them. For the kind of alloy that's used for cheap glasses and the kind of alloy that's used for high-end glasses, the texture of the welding is so different. There are differences in intensity. In order to make the cheap glasses strong after welding, it will definitely increase the welding marks (solder repair, etc.), so the marks will be obvious.
How to Remove Coating from Glass Lenses?
To remove anti-glare coating from glass lenses, you need to prepare the following things: isopropyl alcohol, plastic scraper of some kind, salt water, water, plate or bowl.
Now, we will show you how to remove coating from glasses.
Mix 5 parts of isopropyl alcohol with one part of saltwater.
Place your glasses onto a plate and pour out the prepared solution just enough so the lenses are entirely submerged.
Let it sit in the solution for an hour to soften the anti-reflective coating.
Scrape off the anti-reflective coating using a plastic scraper.
After that, you have removed coating from glass lenses.
How Do Pinhole Glasses Work?
Compared to traditional glasses, pinhole glasses work differently. Traditional glasses correct your vision often by collecting rays of light as they enter the eye and forcing them to converge on the retina rather than behind or in front of it.
However, pinhole glasses limit the amount of light entering your eyes so as to enable people to see more clearly.
OMBRE & TWO-TONED GLASSES
Gradient glasses and double-color glasses are popular for their visual appeal and ability to match almost anything in your wardrobe. Typically, these frames start darker at the top and then transit gently or abruptly to lighter shadows. Professional and fun all in one frame style.
Why should you clean the eyeglass case?
Although the eyeglasses case is used less, it can not be separated from the glasses. If it is not cleaned for a long time, it will affect appearance and carry a lot of bacteria.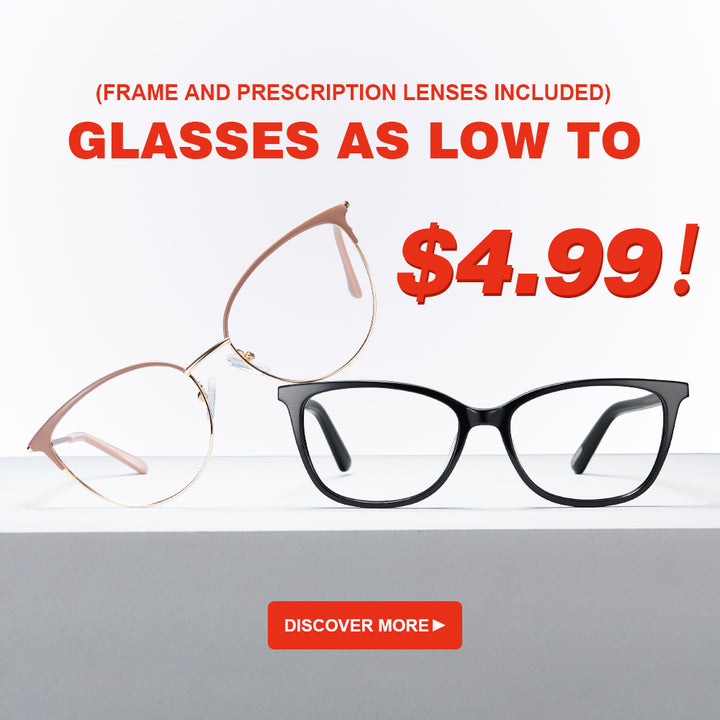 About Plastic Frames
It is usually divided into thermoplastic plastics and thermosetting plastics. Thermoplastics can be reworked under heat. Thermosetting plastics cannot. The plastic frame is usually made of nylon or composite material. Although it is a thermoplastic material, at regular temperature will not become soft. The plastics used to make frames are not always thermoplastic, but they can almost always be softened by heating. Thermosetting plastics are usually used only for small parts.