Clear non-prescription sunglasses are a trend.
Clear glasses will not appear old, as long as the choice of their own frame is good-looking, although it is often said that a round face is suitable for angular frames, and a three-dimensional face is more suitable for rounded frames, but the collocation of face shape and frame can not be generalized. A transparent picture frame gives a person a feeling of intellectual, restoring ancient ways of literature and art model. There are a lot of people who use it to reflect their modeling. It seems that there is a pure sense of feeling. And people who use it do not lose the taste of literature and art, and there is a unique personality. Half of the transparent glasses are made of TR material and plate, which is light and comfortable to wear and have many styles.
How much do a pure titanium eyeglass frame cost?
What's the probable price of a a pure titanium frame? The price is not the same, due to customer demand. There are pure titanium frames, Beta titanium frames, and half titanium frames. Online shopping is different from physical stores, and online shopping prices are probably only more than 50% of the physical optical stores. The price of the pure titanium frame is more expensive, be in 500 above commonly. The frame of pure titanium appears sedate mature, suiting the man with a successful career quiet. The price of a titanium frame is relatively cheap, usually around 300. The titanium alloy frame is practical and suitable for students. Prices vary depending on the brand, style, material, and even location of the frame. The price of the eyeglass frame is determined by several aspects, like the brand material, the marketing mode, and so on.
What glasses are suitable for a person with a round face?
Pay attention to choosing the right shape. The too-small glasses for a round face will make it look bigger. You should choose some large-frame glasses or the irregular glasses that have become so popular in recent years. You can choose long or square frames, and angular long and square frames will increase the line of your face, making your face look more three-dimensional. You had better match the thin glasses that takes curve slightly to reconcile the whole feeling. Just make sure that the size of the glasses is proportional to the size of the face.
About the Glasses Direct
Glasses Direct is an online professional eyewear shopping site based in the UK, with the leading online sales volume in Europe. Over the past five years, its online sales have increased by 50%, and it has had more than a million customers. Since 2004, they have been providing affordable glasses with uncompromising quality and professional service. The frames selected included big brands like Ray-Ban and Oakley and came in a variety of shapes and sizes. Its main goal is to provide a convenient option for people who need corrective glasses.
How to drive at night with glasses?
Far-light is easy to cause blind spots for drivers of opposite vehicles, and it is possible to cause traffic accidents when driving in the cities. In the process of driving, if the driver encounters the situation that a high beam disrupts the line of sight, can turn the eye in the left or right direction, avoid light sources, and allow your eyes to gradually adapt to the other person's light source. If you can't see clearly, slow down or even pull over.
How to Find Reading Glasses Strengths?
Some reading glasses also come with strengths. So, how do you know what strength reading glasses to get and how to find reading glasses strengths? The strength of all reading glasses is measured in dioptre, with units increasing by 0.25 dioptre depending on the power of the lens.
The reading glasses strengths range from +0.75 dioptre to +3.00 dioptre. Both lenses have the same power which is indicated by a permanent marking on the inside of the frame or with a removable sticker on the lens. So, you can find the reading glasses strengths of the glasses.
The important thing you need to notice is that when higher the number, the greater the power of the lenses is when choosing reading glasses. So, glasses with a marking of 1.0 are low power while those marking +3.0 are high powered.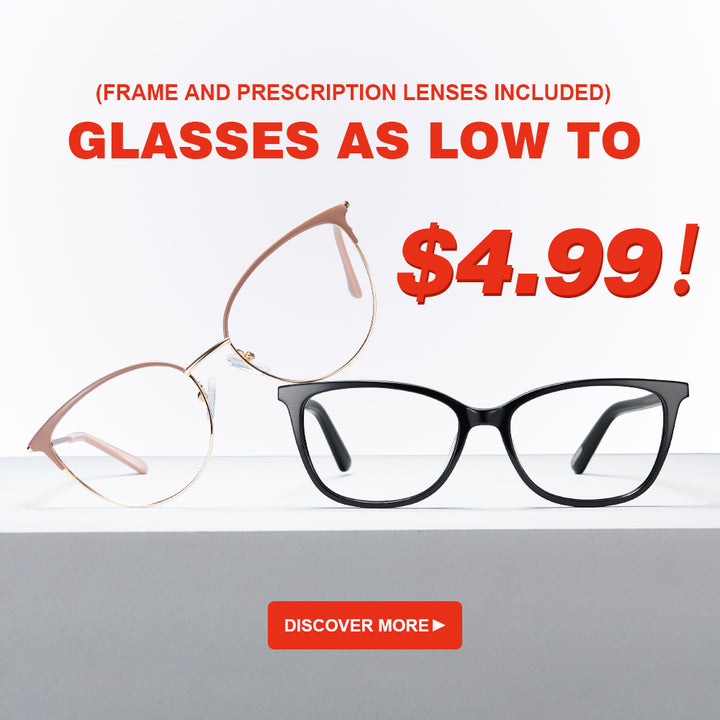 Recycling glasses is one of the projects.
Eyewear recycling is one of the Lions Club's most high-profile and well-known programs. Lions Club has been collecting eyeglasses for over 80 years and Vision Recycling has been the official program of Lions Clubs International since 1994. Refractive errors can be easily corrected by wearing glasses, but millions of people in developing countries still do not have this basic eye care. Lions' collection of glasses enabled many people in these countries to see clearly for the first time. Lions also collect used hearing AIDS!