Disadvantages of Progressive Lens
There are deformation areas under the left and right sides of the lens, which make the image blurry and irregular. It takes 1-3 weeks to get used to it. In addition, it has a narrower field of view in the near and middle distances, and long-term concentration on the narrow focal point can easily make the eyes tired. Suitable for people who need to alternate between distant, medium, and near vision.
However, with the development of science and technology, more and more progressive multifocal glasses have emerged that have a wider field of view, more comfortable wearing, and better meet the needs of eyes. Nowadays, the use rate of progressive lenses among middle-aged and elderly people abroad is quite high. Single-lens and double-lens reading glasses are gradually being replaced by progressive multifocal glasses.
Progressive lenses and single vision lenses
An optical lens that has only one luminosity on a single vision lens and does not have special functions.
The curvature of the front surface of the progressive lens increases continuously from top to bottom, and the refractive power increases gradually and continuously from the distance zone located on the upper part of the lens until the near zone at the bottom of the lens reaches the required near-use refractive power. A pair of glasses can be used. You can see far away, you can see close, and you can see objects in the middle distance.
Glasses are tools for correcting vision.
The basic function of optical glasses is to correct vision. Accurate correction of vision is an effective tool to control the further increase in degrees. If the difference of binocular degrees is great, correct vision can not only improve stereo vision but reduce the burden of a single eye. They help correct myopia, farsightedness, astigmatism, improve visual function, to see more clearly. Let you get a clearer vision and visual experience.
What difference do mono-focal glasses and multi-focal glasses have?
A mono-focal lens is a lens with one focal point. Usually, the myopic far-sighted presbyopia that we see belongs to mono-focal glasses. There is only one diopter on one lens, and this is the single focal point. Multi-focal glasses are lenses that have multiple focal points, that is, multiple diopters. Both mono-focal glasses and multi-focal glasses are visual correction tools, but mono-focal glasses can meet basic vision needs, like fatigue relief, control of depth of diopters, and focus on different distances such as the need to see far and near.But because there are many different diopters on a multi-focal glasses lens, so the elderly can not only see far after wearing. When they see close distance, they do not need to take off glasses or wear reading glasses. Wearing multi-focal glasses is not easy to fatigue.
What Are Anti-Glare Glasses?
Anti-glare glasses are made with lenses that have an anti-glare coating or anti-reflective coating. This is an extremely thin layer placed on the lens itself so as to remove any reflections you might see from the surface of the glasses. This improves your vision by reducing the amount of glare that reflects off of your lenses.
How do fishing goggles work?
When fishing in calm water, the light is straight to us. Because of the wind and waves on the water, there will be countless reflective surfaces, just like we face countless mirrors, leading to not clear float. For a long time, eyes will be very tired. Fishing sunglasses block the uncomfortably bright light and protect the eyes from UV damage. All of these functions are achieved by metal powder filters that 'select' light as it comes in.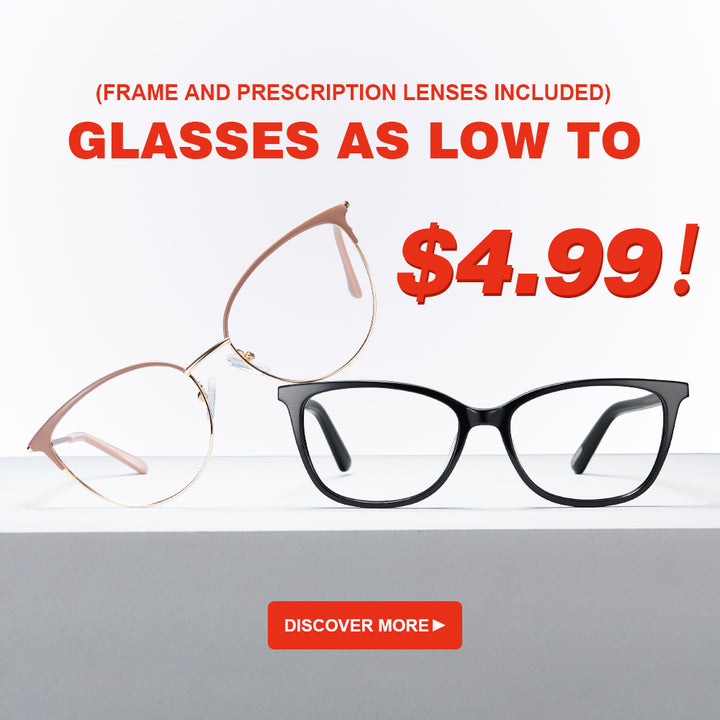 How Should Glasses Fit?
You should check the placement of the bridge. The bridge is the small middle piece on the front of your frames that sits on your nose. This measurement is usually the middle number displayed on the inside of your temple. The bridge should rest comfortably on your nose without pinching or sliding off. A correctly fit bridge will also ensure your glasses sit properly on your face and your eyes are aligned appropriately within your lenses.
How should glasses fit? You need to consider the size of your lenses, which is essential to the proper function of your prescription, especially with the progressive lenses, because it ensures that there is enough space for the near, intermediate and distance zone powers of your prescription.